Supplier Spotlight - Meet the Toastmaster
We are running a new feature where we highlight our amazing suppliers and let you know a little bit more about them. To kick us off, let us introduce you to our Toastmaster, John.
John is here for the majority of our weddings acting as Toastmaster to ensure that everyone is where they should be (when they should be) and is a vital part of the team here at Dalmahoy Hotel & Country Club.
A founder member of the Federation of Professional Toastmasters, established 1986 he has a wealth of experience in helping to ensure events, large or small, run smoothly.
We caught up with John so that you could all get to know him a little bit better….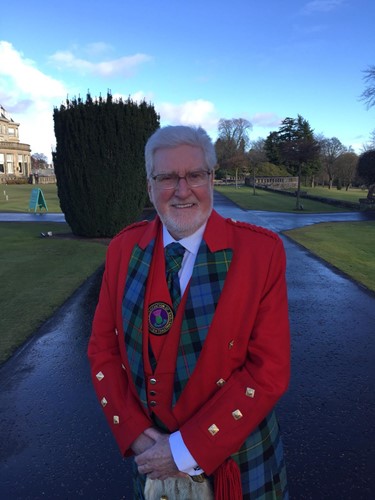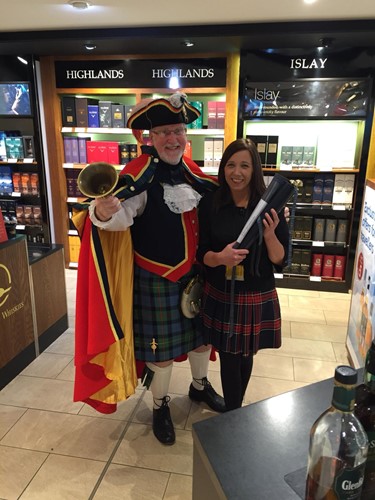 John, tell us a little bit about yourself & your business:
Believe it or not, I am a most unlikely candidate for a role that requires being in the public eye.
Whilst living in Canada, I was very shy and was advised to overcome that shyness by joining a public speaking group – called Toastmasters International. Surprisingly, this speaking group in no way covered the skills that I actually had to learn in order to become a professional toastmaster/master of ceremonies.
Toastmasters International certainly worked for me however; as well as  being a Professional Toastmaster, I have been running presentation skills courses for thirty years. As Town Crier, I have preceded 8500 pipers & drummers along Princes Street and led 290 pipe bands down the Avenue of the Americas in New York City on 6th April 2002 for Tartan Day, raising money for Marie Curie and Gilda's House.
As a wedding Toastmaster, I feel that I am really an event co-ordinator working in conjunction with the wedding team at Dalmahoy – the conference and banqueting staff as well as the wedding co-ordinator.
What made you decide to become a Professional Toastmaster?
I attended a neighbours wedding in the small village in which I was living in Norfolk and the wedding, essentially, was run by the bride. 
The bride would have preferred not to be coordinating their special day but without anyone else at the wedding being able to carry out her wishes, it fell to her to tell the caterers, photographer and entertainers what she wanted. Co-incidentally there was a piece in the local paper around that time about two men who were offering toastmaster training in Norwich and based on what I had seen at the wedding, I thought that it would be an interesting and helpful function
Over the last 33 years I have officiated at product launches, royal occasions, film premieres, many corporate dinners and hundreds of weddings.
I have also been the President of the umbrella organisation for toastmasters in Scotland – The Association of Scottish Toastmasters – for the last 10 years.
What is the best part of your job?
I am very fortunate in that I get to go to work when people are happy and I derive a great deal of satisfaction in being part of a very special day for couples, their families and friends.
Finally, what is the best piece of advice you can offer people getting married?
There is a great deal of stress for those involved in arranging a wedding and the best advice I can give, is to try and relax and enjoy the day.
Although every wedding is different there are enough similarities that the staff at Dalmahoy can accommodate requests that make the day very personal to the couple.
Elizabeth Taylor was married eight times – at Dalmahoy we can easily conduct with flair and individuality, that many in a month!