We're delighted to offer a Groom's Room styling and pampering service, to help grooms settle into the groove of their wedding day. Dalmahoy will transform its quintessential Dalrymple Room in the historic 18th century baronial-style manor house into a gents' retreat for the groomsmen and close family.
Fully tailored to gents' wishes, the Groom's Room packages can offer everything from the practical; such as haircuts and shaves from cutting edge barbers, Rogues & Rascals, a kilt delivery, dressing and styling service from specialist tailors 8 Yards – to the more relaxing; table tennis, foosball or pool tables for tournaments, whisky cocktail sessions and gaming stations… topped off nicely with buckets of beers.
As well as the wedding morning, the Groom's Room package is also available on the wedding eve.
We've come up with the Groom's Room concept after demand from grooms for extra experiences – such as the golf 4-Ball offered to grooms on the day before their wedding - has gone through the roof. We've been offering the 'Groom's Room' service unofficially for nearly all of our weddings in recent years. Either grooms will request extra activities themselves or we've often had brides organise gatherings as a surprise present for their other half. It's expected that brides have a memorable start to their wedding day and it's only fair that guys have a great experience too.  
We can offer bespoke packages for hiring the private Groom's Room space and various bespoke extras – such as drinks, kilt styling and hot shave – can be added on.  All tailored packages are subject to availability of trusted suppliers.  For more information or to book, contact the wedding team at Dalmahoy on 0131 333 1845.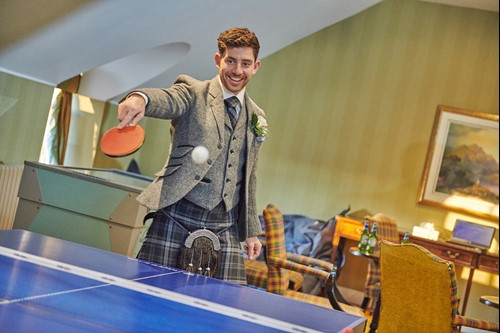 Rogues & Rascals Barbershop
Instagram: www.instagram.com/rogues_and_rascals/
Facebook: www.facebook.com/roguesandrascalsbarbershop
At Rogues & Rascals we have quickly established a reputation within the local area for providing great haircuts in a comfortable atmosphere, we also stock a great range of hair products so you can keep that new haircut looking its best. We have been involved in numerous competitions over the last couple of years with a mixture of wins and runners up more recently we were runners up in 2019s scottish hair and beauty awards were we came runner up for Scottish barber shop of the year along with our apprentice who was also runner up.
8 Yards
Instagram: www.instagram.com/eightyards
Facebook: www.facebook.com/eightyards
8 Yards was formally known as The Kilt Hire Co we began hiring & selling kilts in 1991, in the town of Musselburgh, on the East coast of Scotland. Their reputation for keen pricing and commitment to excellent customer service quickly grew, with regular customers coming back time and time again to both hire and buy. Since those early days, we have expanded and moved premises three times in Musselburgh before finally settling in our very successful Bridge Street site. Recently rebranded to '8 Yards' they decided to change the name of the company and have a fresh modern approach to highlandwear and suit retail where they cater to all ages and all tastes; offering hire or purchase.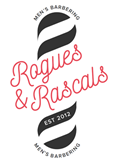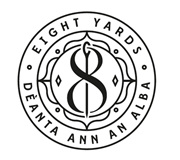 *Please note that the Grooms Room needs to be booked directly with Dalmahoy prior to contacting third party suppliers.*